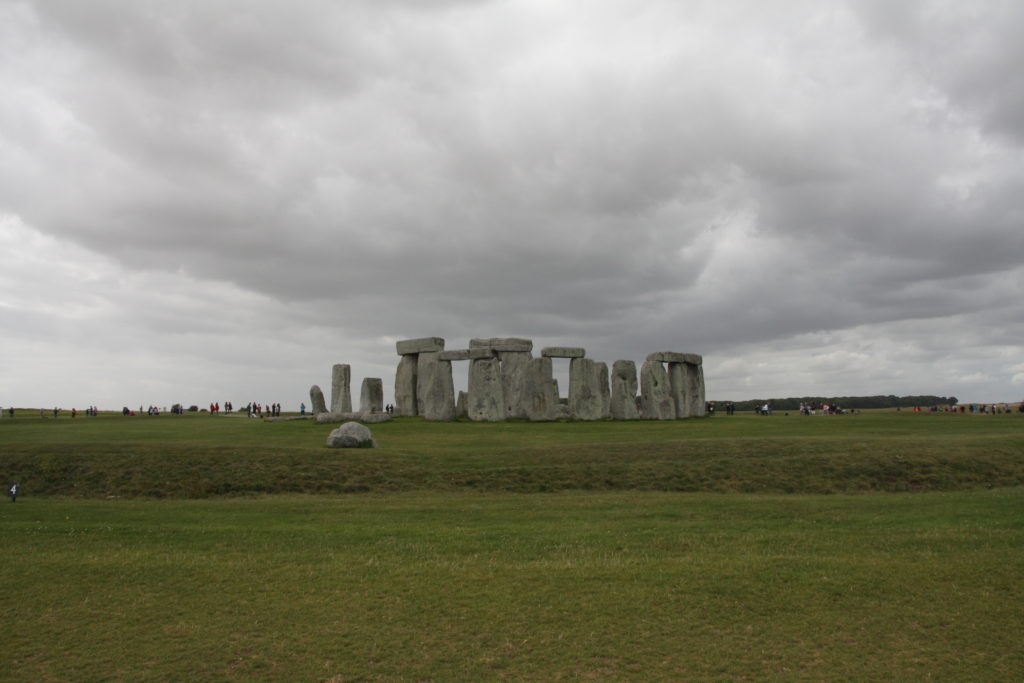 "Drive over the open drawbridge and through the main gate into a time long past, the first thing you see at the top of the rise is Stonehenge on Salisbury Plain. A modern reconstruction of the way Stonehenge originally looked, our version is complete down to its orientation to catch the solstice sunrise. The only thing missing are the Druids.  This henge is a perfect spot for spring picnics or weddings, it's a lot easier to get to than the one in England, and ours isn't falling down either.  I want people to think they've walked back into time. "  This is what Tom Thompson said when asked how he envisioned Common Ground.  As you can see, Tom has a remarkable imagination.  What you need to know is that he has the skill set and determination to make it a reality.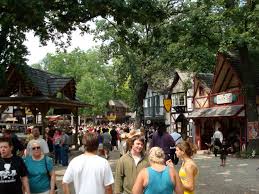 But wait, there's more! "A little farther on brings you to the Renaissance Village which is the site of the annual Renaissance Faire in the spring. Well built, in addition to being the main Faire site, our little village can serve as a year round site for theme weddings, family reunions, parties of all sorts and sizes, historical reenactments and even as a movie set.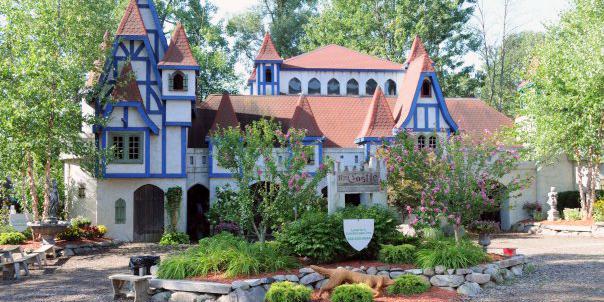 We will have our very own Globe Theater which will be the venue for our annual Shakespearean festival every Midsummer. Surrounded by lush gardens filled exclusively with the plants mentioned in his plays, our theater site will provide another unique wedding venue."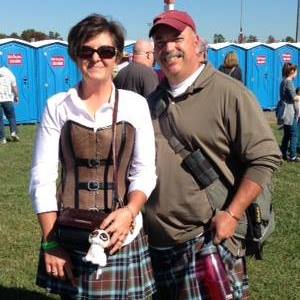 Clearly, Toms original vision was based on a Renaissance Village as the center of Common Ground.  That's because Tom and his lovely wife Elizabeth came to the Phoenix Event Alliance by way of the Virginia Renaissance Faire.  As long time fans of the faire, they had often fanaticized how a new, permanent site might look, with its Tudoresque buildings, formal gardens, abbey ruins and grand halls.  They envisioned all of these surrounded with landscaping that not only beautified the structure but added to its story; planting barley and hops around the pub for example.   They heard that the faire was considering a move to a permanent site and asked how they could get involved.  When we introduced the Thompsons to the Common Ground concept they were in no way intimidated by the enormity of the project.  Rather, Tom and Elizabeth saw it as a blank slate just waiting for someone to come along with vision and an appreciation for what nature had already laid out.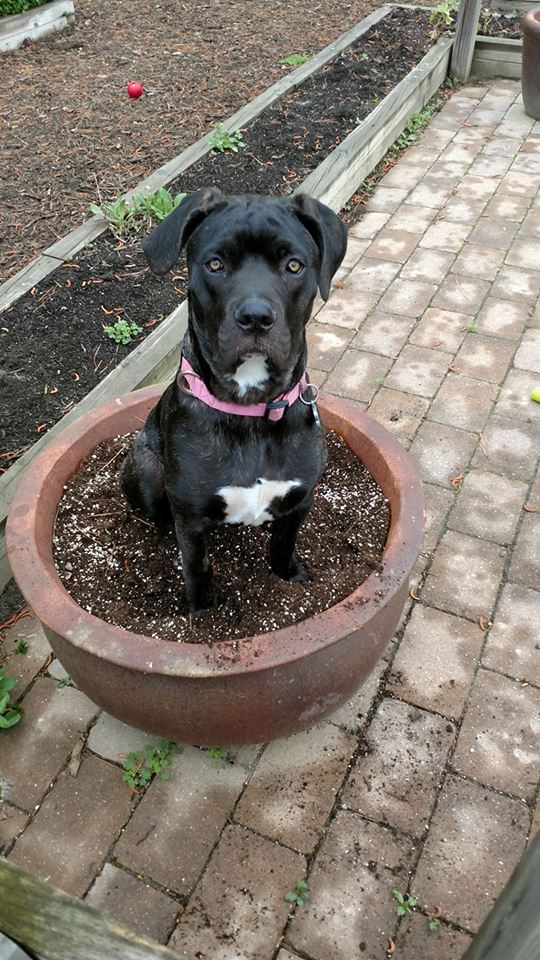 You see, Tom has spent his life with plants.  He started fiddling around with landscaping around the age of 5 and followed his dad into his hobby garden.   A Richmond native through and through (lived on the same street his entire life) Tom graduated from Benedictine High School and then studied at Virginia Tech.  He earned his degree in psychology from Tech but gradually found his way back to his roots.  Plant roots, that is.  The two fields are linked in that a well planted environment can do wonders for one's mental health.  Tom has served on the Board of Directors of the Virginia Society of Land Design, the Virginia Nursery and Land Association and the Central Virginia Nursery and Landscape Association.  He and his Natural Art Landscaping Company are affiliated with the Virginia Society of Landscape Designers.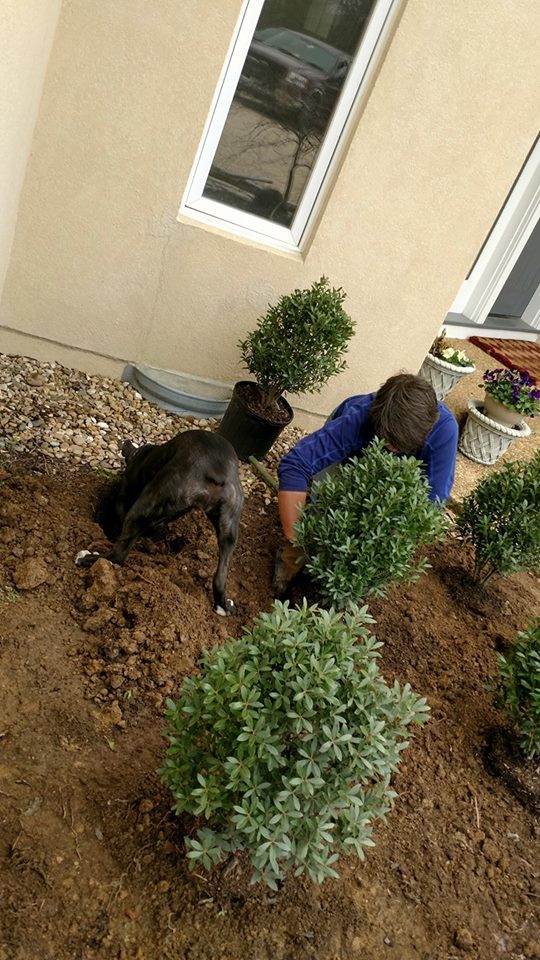 Elizabeth works with an organ transplant team but she's very much his partner in crime when it comes to brainstorming and carrying out unique landscape designs. She is also "mom" to their Cane Corso Italian Mastiff, Kaylee.  Kaylee has been Tom's sidekick in his landscape work since she was s puppy and the Thompsons are rarely seen without her on the job, working on rebuilding their home (a never-ending project we can all relate to) or on a hiking getaway. 
When the PEA team is looking at a potential site, the Thompsons are vital to that evaluation. Since we're specifically looking for a site with both open fields and dense, secondary and tertiary forests, it's important to have a conservation landscape perspective. We know any piece of land will require some disruption to create Common Ground but our goal is to keep any earth and flora disturbance to a minimum; to embrace the natural beauty and make our project fit into the existing setting, not the other way around. As Tom says, "You need to know what to take and what to leave alone. Like Running Cedar and Lady Slippers – they live in their unique environment where they thrive. When you try to move them and make them into something they're not, they die. Pretty much like people."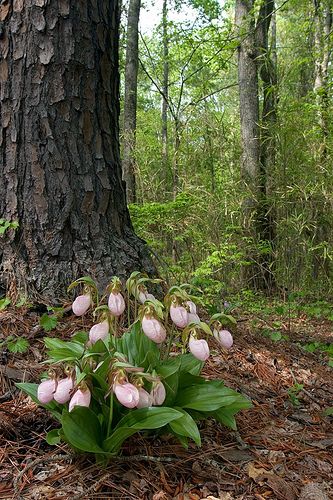 As the Common Ground project evolved into the plan you see today, the Thompsons continued to incorporate meaningful landscape design into the various area of the park. "Our gardens will be as equally impressive as our built sites. We will have several wedding gardens that will provide a site for any style event. Classical gardens with clipped hedges and statuary, simple clearings under the Maiden Oak – all of our Villages will be landscaped using plants appropriate for the period. We can grow hops to provide ingredients for the craft brewers who bring their beers to Octoberfest. We will have gardens that only come alive at night for Midsummer Night's Eve, gardens that feature fragrant plants and pathway materials suitable to be followed by blind patrons. Drawing on the senses of smell, touch, sound and taste, we will give all of our visitors a thrilling experience. Native plants, heirloom varieties of roses and fruit trees, fields of perennials both cultivated and wild – the property will be birder's paradise."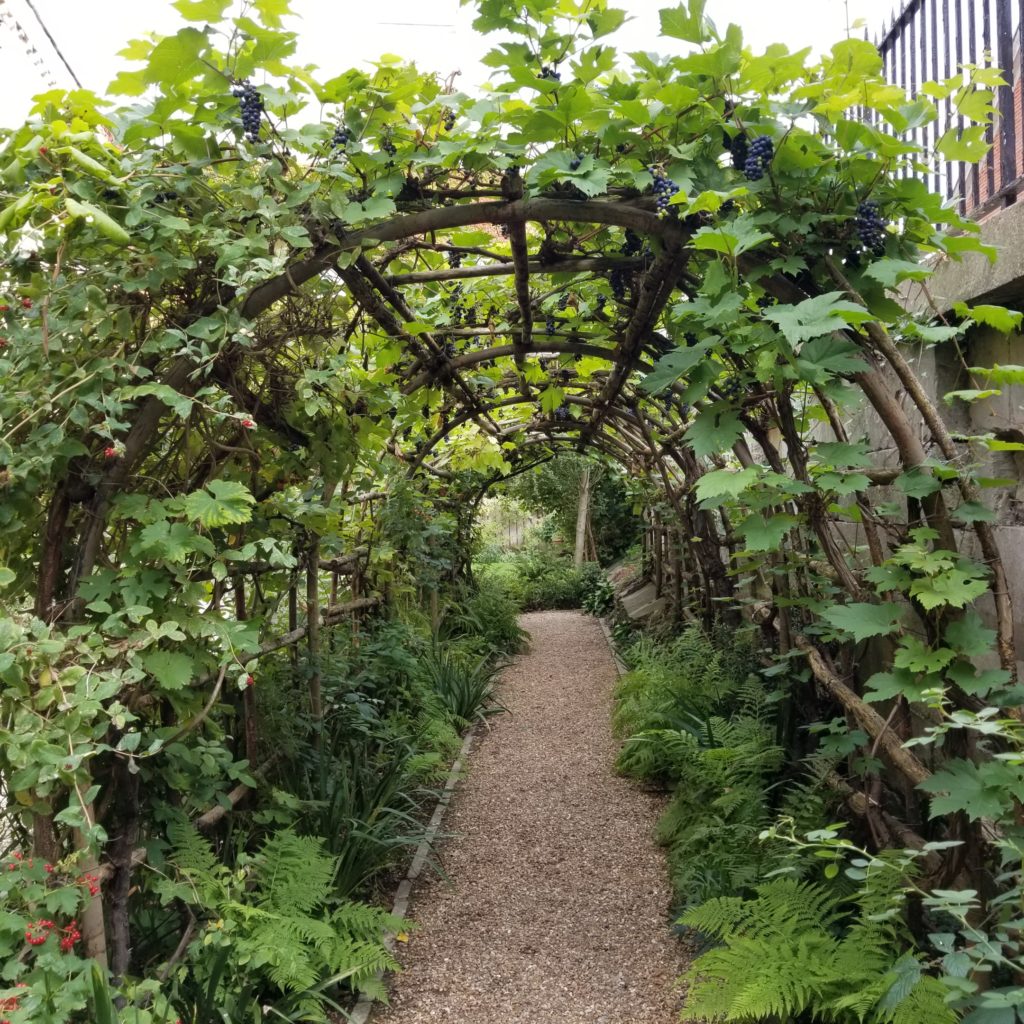 One of the things the Phoenix Alliance is passionate about is creating small to medium sized event venues throughout the park. Places tucked away, here and there, for all manner of gatherings from family special events to corporate team- building getaways. The Thompsons were on board from the get-go. "No site would be complete without a Great Hall. Ours will be able to be configured for events as diverse as Octoberfest to Midwinter's Feast to wedding receptions, or we can use it as a dining hall when the property is used as a location for the Boy Scout's jamboree or for when we rent part of the property for corporate team building events."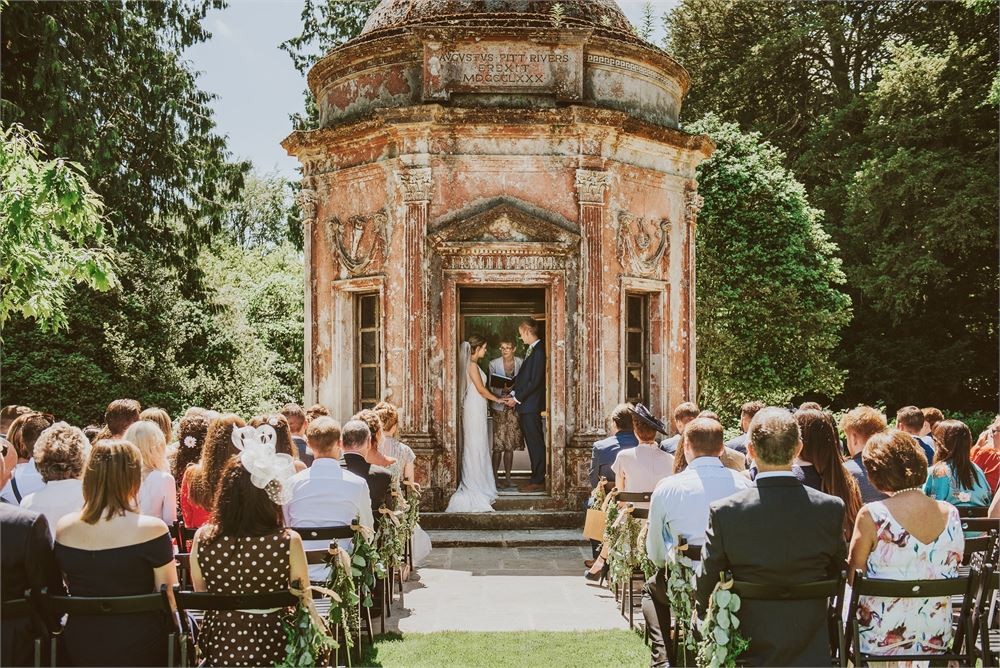 "The Chapel in the Woods will be a non-denominational chapel that can serve as a wedding venue or as a site for a memorial service. Peaceful, quiet, cool and green, we will keep the doors to the Chapel open at all times the park is open so that a person can get away from the noise of the world and reconnect with himself and his personal beliefs in a beautiful woodland setting. The Chapel will be built with a minimum of ground disturbance and landscaped with the native plants of Virginia."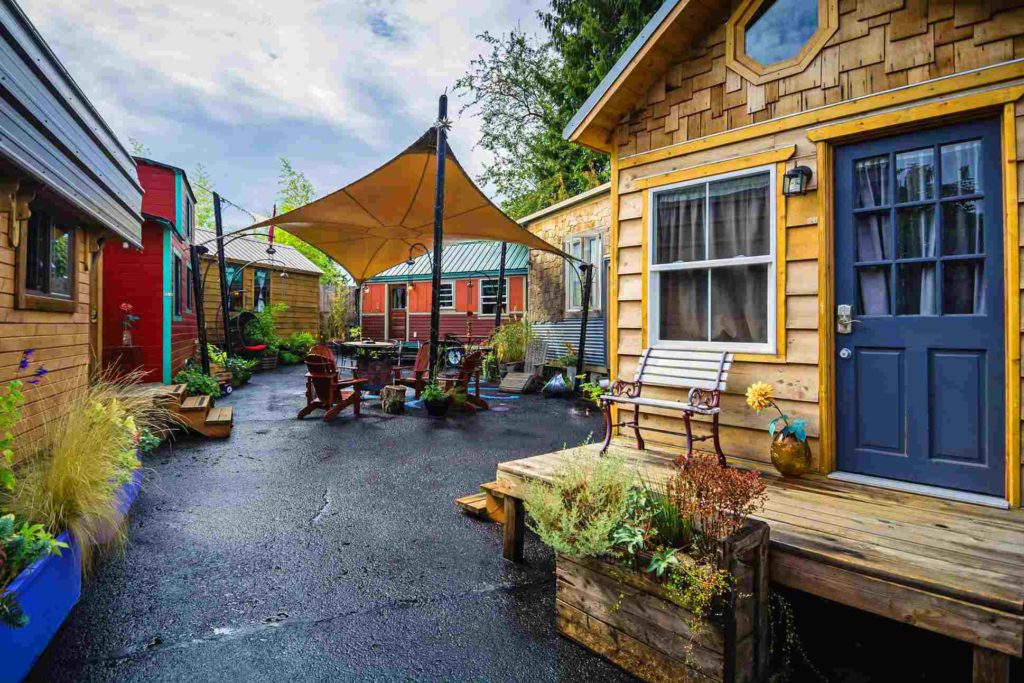 Another thing they took into consideration is the need for on-site lodging for event participants. While we have no interest in becoming a hotel or public campground, we do need lodging for event participants who need to be on site as part of their activity. For example, each spring dozens of cast, crew and vendors who do not live nearby camp at the Renaissance Faire site to ensure their presence at the opening of the faire. Anyone familiar with DC metro area traffic knows a 45 minute drive and turn into a 2+ hour nightmare in no time. If you MUST be at Common Ground super early or very late, the best way to ensure that is to stay there. But the lodging options don't have to be your standard 20X20 plot of cleared woods with a picnic table. Here's what Tom and Elizabeth think: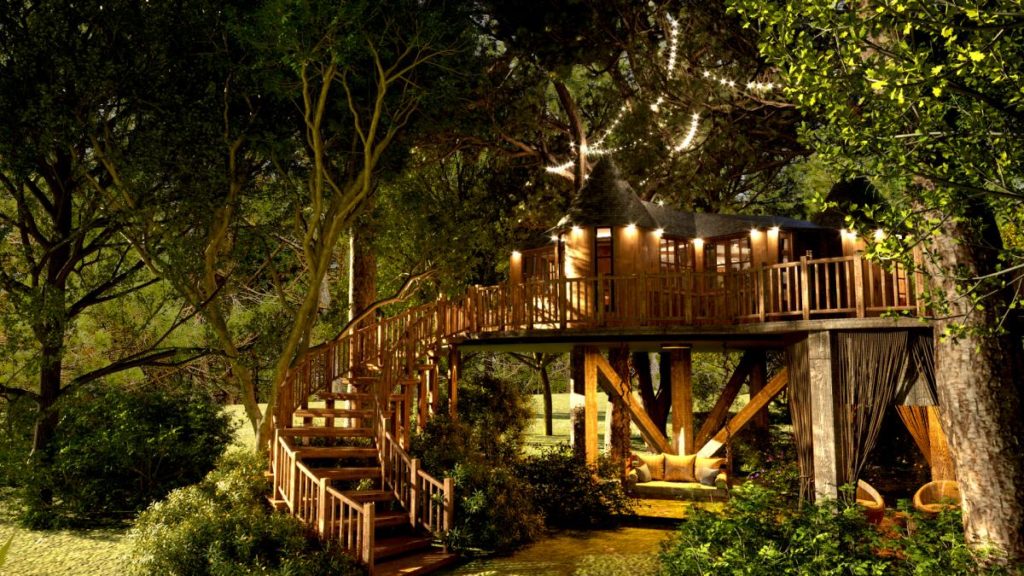 "Sherwood will feature a village of treehouses fit for merry men and women from the corporate world to come and try out the rope course that is strung through the trees above the village. Once through with the course and fed at the Great Hall, they will be able to retire in comfort in the very treehouses they used in their team building exercises. When not in use by the corporate world, Sherwood will host groups of inner city kids as a way to introduce them to the natural world and build self-confidence on the various obstacles the rope course has to offer.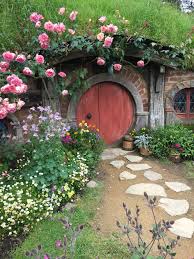 "The Shire. Unless you haven't been paying attention for the last 15 years, you should know all about the Shire. Our version will be built to a scale that will be comfortable for all sizes of Hobbit. Another birthday site for child and adult alike, built for overnight stays, our village will be the largest one outside of New Zealand, and without the 18 hour plane trip, I would guess it will become even more popular."
"The Yurt Village can be used like a European hostel and will be used to house hikers, bicyclists and wanderers comfortably while on their travels, similar to the cabins and shelters on the Appalachian Trail. Modeled after the Mongolian Ger, our Yurt Village can also be used to house groups that use the property for the various events held there with a comfort level that would make even Genghis feel at home."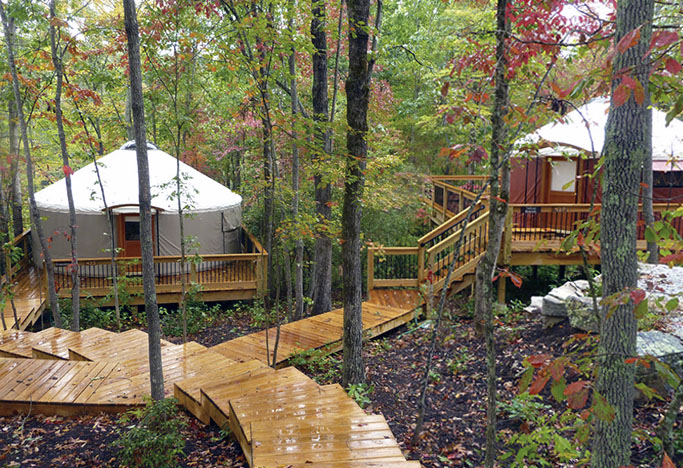 To sum it up, The Phoenix Event Alliance is lucky to have such an informed, creative and passionate pair as a member of the team. We feel confident that they'll be able to make the park interesting, cohesive and a place people will come back again and again to feel truly one with nature.