One of the primary planks of the Phoenix Event Alliance is an equestrian center for education, recreation and therpautic activities.  One day, I received a call from the mother of a friend, Bonnie Williams, who said she had heard through the grapevine that I was part of a big park project.  She wondered if we had given any thought to hosting an equestrian center.  We met and this unstoppable bundle of energy and passion was just the person to bring this piece of the PEA pie to life.
Although she is not a native, Bonnie Surrett Williams proudly states she has always felt like a Virginian, even while she grew up many states away.   Coming to Virginia in 1999, Bonnie lived for three years in Spotsylvania County during which time she searched for a suitable property on which to build a horse farm.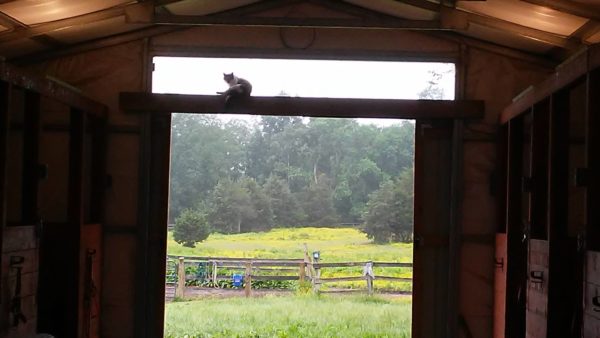 The piece they found is nearby in Culpeper.  Bonnie explains, "I came to Virginia so my family could fulfill its dream of a horse farm and equine related activities and opportunities, in addition to a more "down to earth" environment in which to raise my daughters."
Bonnie came to the PEA with her longtime dream project of a Full Service Equine Educational Center backed by her research of over 20 years on the success of Equine Therapy programs. It fit right into the overall plan for Common Ground and her experiences with teens and horses in a Natural Horsemanship centered program fit right into our mission to serve special needs young adults.   Her research found that area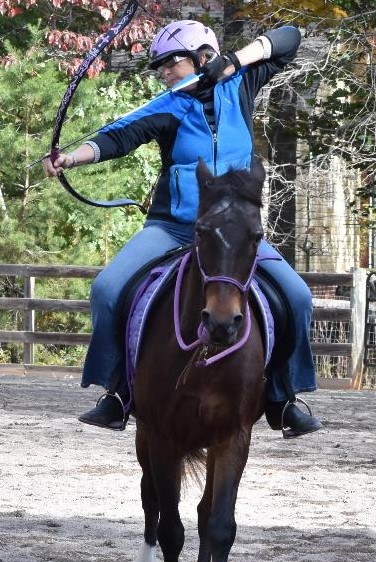 Courts and social service agencies are in need of proper and formal alternative therapies for our young, veterans, foster children, and the able bodied.   The desire and need in this area for such a Certified and Licensed program is growing and the Spotsylvania region is easily accessible to much of Virginia.  Having a full service equine educational center would also bring tourism to the county directly through clinics, competitions, shows, therapy not available in other surrounding counties, and trails for residents and visitors.  "Spotsylvania has what is needed for this project, location, location, and location," she states.  "The area has the added flavor of a rich history, rapid growth, and supportive community."
Bonnie continues, "My dream is to bring Natural Horsemanship to center stage for Virginians.  To forward a quote from my mentors Pat and Linda Parelli, my goal is "To make this a better world for horses and humans".  We will offer shows, clinics and
competitions for the more unusual equine events, such as Jousting, Mounted Archery, Extreme Trail Challenges and to invite those equestrians who feel they or their horses are not qualified  for such events because they ride a gaited horse, or it has no registry.  I want to open the equine world to all who wish to participate.  Having an equine educational center will assist the other parts of "Common Ground Park" by suppling the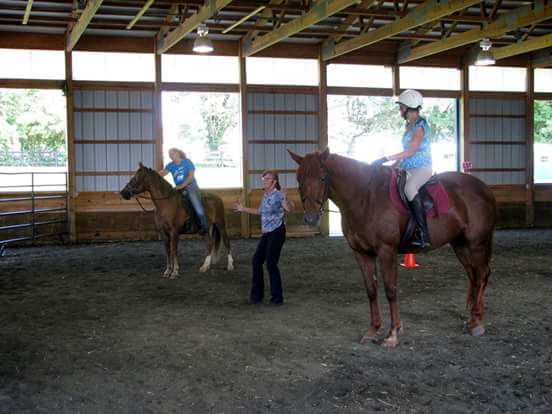 necessary equine facilities needed for the Virginia Renaissance Faire's Jousting Lists, offering Equine Assisted Learning and Therapy to those needing services, using rescue horses to help move goods and supplies around the Park while keeping within its theme's."   Bonnie further explained that her plan includes horses and carriages will also be available to Wedding Parties to add ambiance to the on-site wedding venues and to use horse drawn wagons to ferry patrons to and from seasonal events.  In addition, the equestrian center will offer proper stabling facilities to those participating in Civil War reenactments, local parades, and to create an active, working equine environment to forward the adventures one can possess at "Common Ground Park".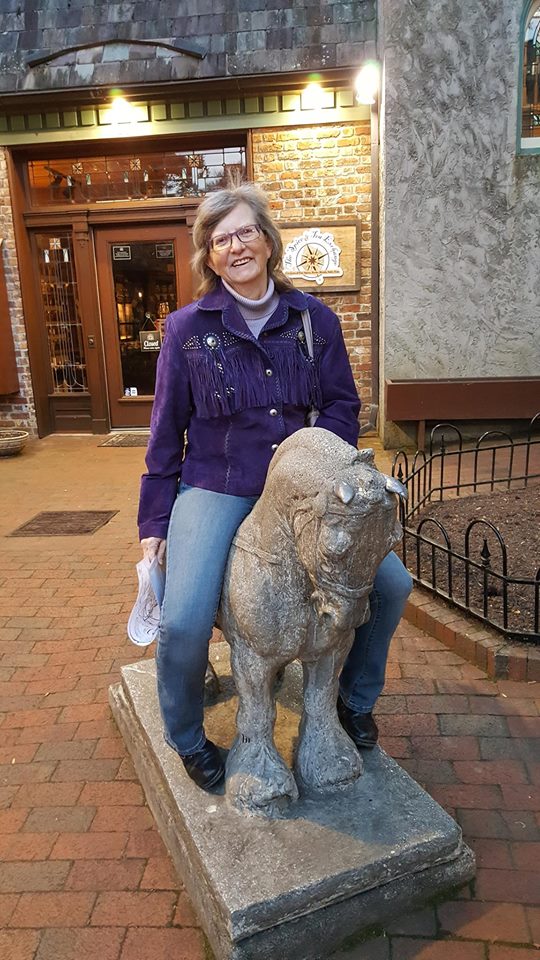 When asked for something that people don't know about her, Bonnie replied, "People say "I am different".  My husband will tell you I was dropped off by the "mother ship" and anyone from my childhood just has memory chips installed!  I am different;  I see things differently than most.  I am empathetic, compassionate and driven to teach others about the quality of a life, either human or other.  So maybe I am an Alien!  Either way, I take life as it comes, I don't worry, and I want the very best for others.  I like to make dreams come true.  By the way did I mention that I really like to make dreams come true?"
Yes, yes you did.